Choose which plan you'd like to be on for our growing collection of challenges, walkthroughs, and lessons. Premium members are eligible for a risk-free money back guarantee.
Not ready for premium? No problem! Try 5 problems on us!
Access to daily interview question and all previous questions
100% advertisement free
Access to all guided walkthroughs and hints
Access to all lessons and blog posts
Customer support and help with material with 48-hour turnaround SLA
Early access to all new material
Beta features and prioritized product requests
Automatic monthly renewal. Cancel anytime.
I bought AlgoDaily's premium curriculum because the challenges were presented in a way I could grok. I haven't touched algorithms since college, so I just did all the challenges from easiest to hardest, in addition to the daily coding challenge. After a month of studying, I went on 5 on-site interviews and received 4 offers. Thanks AlgoDaily! - Lilly T.
---
Money-back Guarantee
If you are a premium member and are at any point unsatisfied with your purchase, write us at team@algodaily.com within your first month's billing cycle to get your money back. We don't want to keep your money unless you feel like you've gained value from the course.
Note: Past the first month, you're able to cancel your subscription at any time, but will not be refunded.
---
1. What is AlgoDaily?
AlgoDaily exists for one reason: to get developers prepared for the grueling standardized technical interviews that many software companies now use. We've implemented a few unique ideas that separate us from other technical interview prep materials.
The first is our methodology: rather than give you the solution, we teach the approach. AlgoDaily is not meant to be an interview question bank (there are plenty of those). Every problem on the site is walked through step by step, allowing you the space and time to digest everything that's happening and repeat the process come interview day.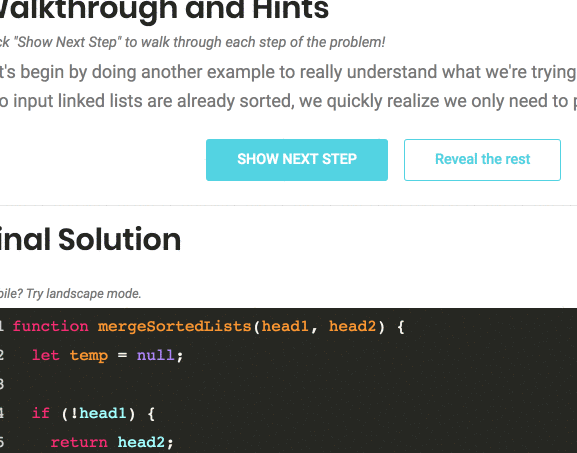 Second, we teach via recall. By forcing you to tackle smaller hint questions as you think through challenges, we are priming your brain to remember concepts better.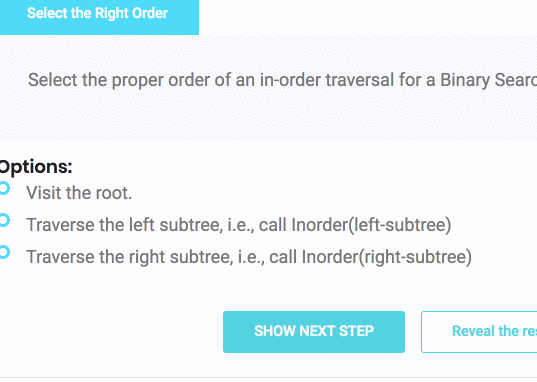 Finally, our executable code blocks and samples throughout the explanations help you get hands-on with the learnings quickly and readily.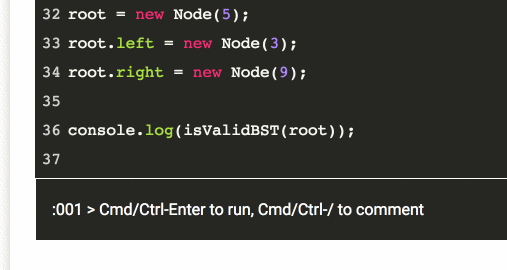 ---
2. What is pricing for AlgoDaily?
Free to sign up, members get access to an initial 5 interview challenges from the course, as well as access to existing lessons which are being developed.
For full access to the course, please click here to sign up for a subscription. For $9/month, you will receive unlimited access to the entire curriculum. The course grows and more learning blocks and material are added on a regular basis.
---
3. How should I study?
We have found that the one-problem-a-day approach to preparation is usually a good cadence. Most people will start studying for their interviews roughly 1-3 months out, which ensures that about 30-90 problems are seen.
In our experience, 30-90 focused problems that specifically focus on any gaps in knowledge are all that's necessary to feel confident come interview time.
---
4. AlgoDaily was not what I was expecting, I'd like to cancel.
No worries, we understand that AlgoDaily is not for everyone. If at any time you are unhappy with your subscription, we are happy to stop your membership immediately. Simply contact us at team@algodaily.com with the subject "Cancellation".
---
5. I have feedback or more questions! How do I reach out to you?
Feel free to reach out to us at team@algodaily.com for any more info!